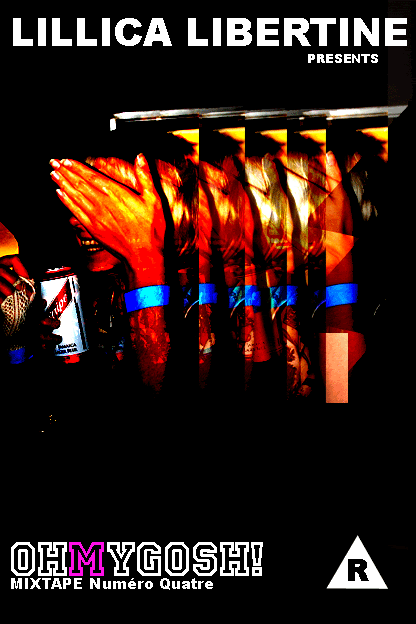 Yay,
Lillica Libertine
has a new mixtape and it's awesome. Titled 'Oh My Gosh 4', it's 53 minutes of sick electro banger. He's also releasing his EP in november on Meal Deal records.
In other news,
Yeah, that's right, my mum's old wacom tablet
does
in fact work on my computer so now I can spend my whole time failing my GCSE's through the method of iSketch.
Because I am cool I am also allowing you to download Mr Libertine's amazing remix of
Papa Vito
's 'Drill It'. I'm not tooo excited about the original, but the remix is phenomenal. Also, When I said "I am cool", I actually mean Lillica Libertine is cool, seeing as he posted the link to this in a bulletin about a week ago. Have a listen.
DOWNLOAD:
Lillica Libertine - Oh My Gosh 444 Mix
(50.4 MB)
DOWNLOAD:
Papa Vito - Drill It (Lillica Libertine Remix)
*Update: Drill it link now fixed!