I am back from 3 weeks of having amazingly good fun sailing the seven seas from Liverpool to Norway (OK - there aren't actually seven seas there but you get the idea), then running round the tiny fishing town of Maloy and generally spreading mischief and mayhem - well, as much as you can when bars are charging £6.50 for a pint of beer.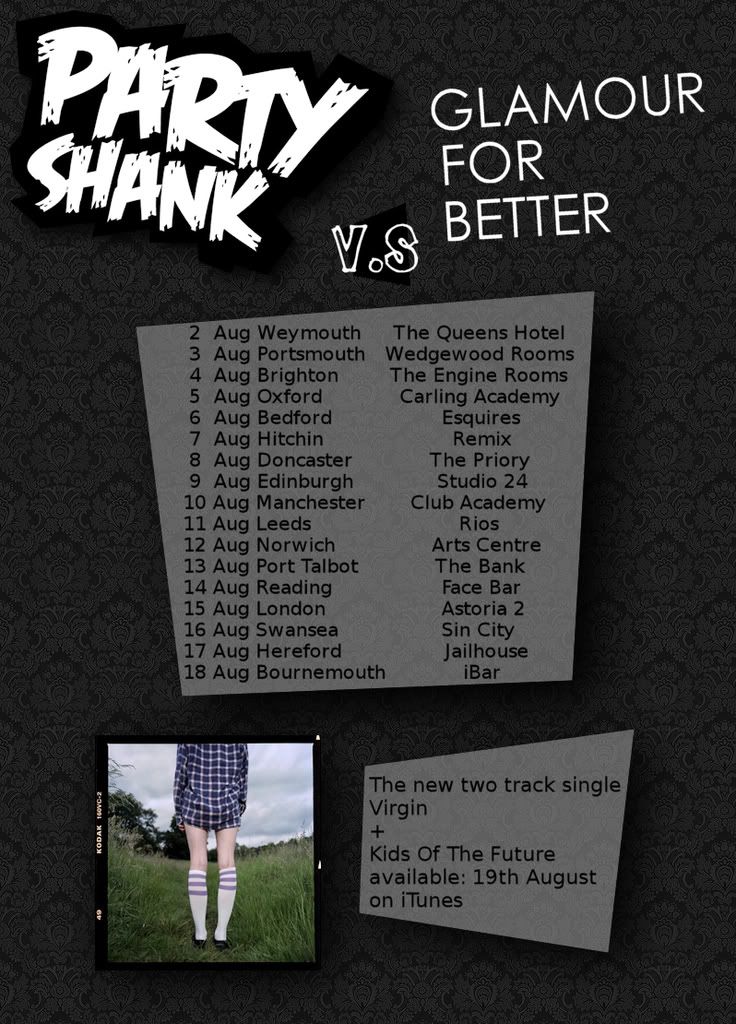 Anyway, this summer I am going to be away from the computer quite a bit - hopefully not as long as my nearly-two-month absense that has just happened, but SGM is not dead. Things here are due to be a bit slow for a while, but I have a couple of gigs lined up for this week:
Partyshank
and Glamour for Better in Bedford, and the amazing Underage Festival in Victoria Park where I will be taking millions of photos with the photopass I have managed to acquire using underhand and corrupt methods - lying, stealing, bribing, murdering etc. Catcutter Records have sent me a compilation CD which i'm going to listen to at some point, and it's pretty much all bands i haven't heard before but having been out the 'sphere for about a month I am ready to listen to some new exciting bands.
Also, on a bit of a side note, the Forestry Commission is building a massive forest in the fields across my road. Which means I will have to have a big party there at some point.